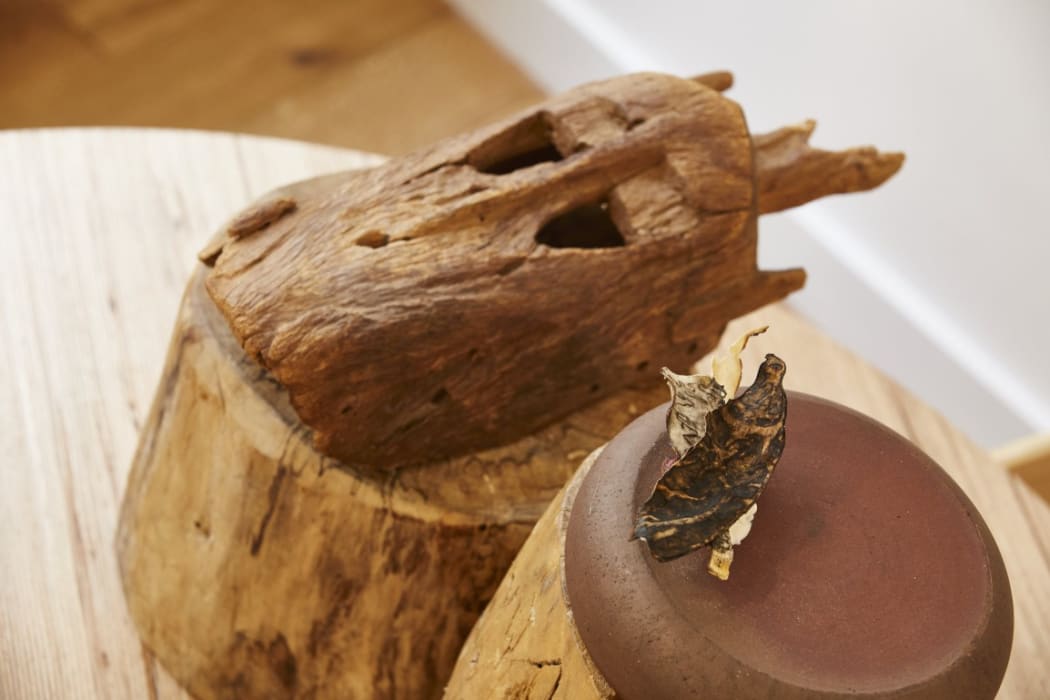 To promote their last African Art sale in Paris, the team of Sotheby's Paris came up with the innovative idea to invite the hot French chef Mory Sacko to create a dish inspired by one of the objects in their auction – a first, I believe.
The chef selected the above Dogon mask from Mali. Inspired by the raw and sculptural quality of the mask as well as the lightness of the object itself, Sacko created a dish that relied on ingredients native to the African continent, a Feuilles à Feuilles of beef, manioc and sweet potatoes. The dish was composed of slices of manioc and sweet potato that have been lacquered over coal, and dehydrated slices of lightly seared beef and cream sauce of white and black voatsiperifery, and penja pepper from Madagascar and Africa. It is ok if your mouth is watering by now.
The idea for this creation was inspired by the mask – raw and yet sculptural – hence the use of ingredients from Africa (with the exception of the beef), the same provenance as the mask. These ingredients were used in their most natural form while preserving the same impression of lightness that one feels when holding the mask.
You can read the full story of this collaboration here. And, next time you are in Paris don't forget to reserve a table at Sacko's new restaurant MoSuke, a place inspired by his passion for both Japanese and African cultures.
And let me hereby also wish you 'bon appetit' during the hopefully mesmerising dinners in the company of your loved ones in these special times.. happy holidays!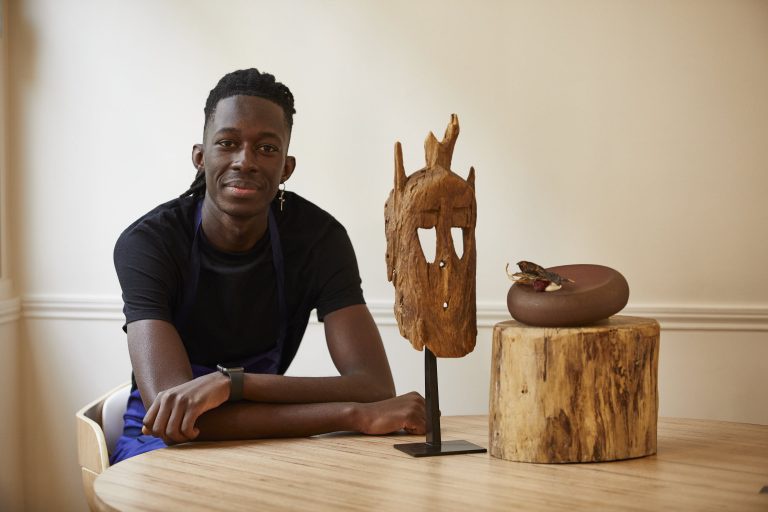 Mory Sacko. Image courtesy of Chris Saunders.