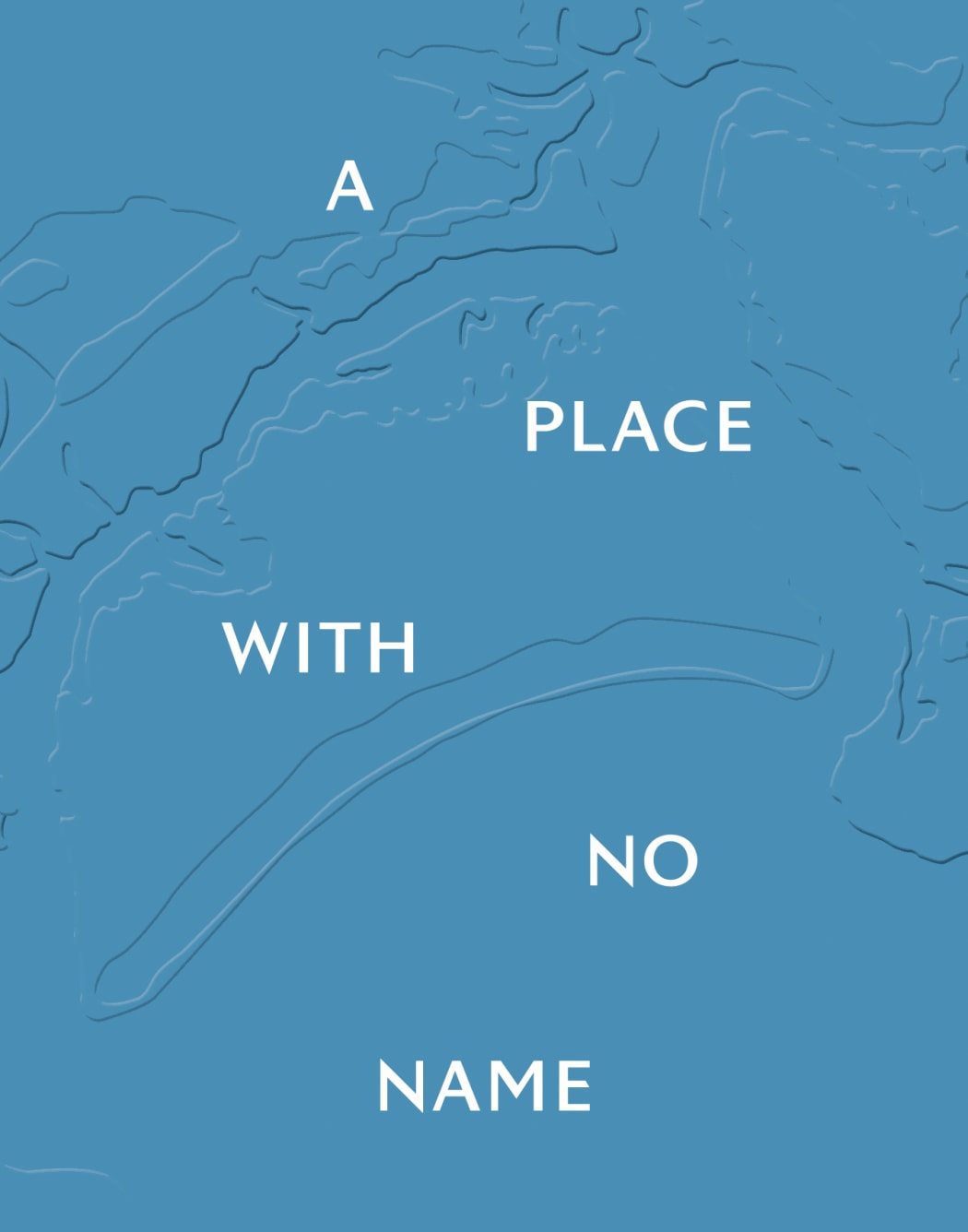 Coming Thursday, Christie's London will be selling 74 works from the Sina Jina Collection, one of the most important collections of contemporary African Art. Titled "A place with no name" (in Swahili sina jina) the auction is the first single-owner sale of its category at Christie's - who, unlike Sotheby's and Bonhams, don't have a dedicated department for modern and contemporary African Art (yet).

Assembled by the British collector Robert Devereux, "A place with no name' brings together a stunning selection of works mainly focused on West African artists. Guided by personal passion, Devereux has become a major supporter and champion of the continent's contemporary art. Started in the early 2000s, the collection now numbers over 2,000 artworks. Devereux was one of the first to collect works by the market darling Lynette Yiadom-Boakye (who'll soon have an exhibition at TATE). While other highlights include chainsawed wood works by El Anatsui. A percentage of the proceeds of the auction will go towards supporting the work of The African Arts Trust, which intends to use the funds to support the work of Gasworks, The Africa Centre, Lamu Environment Fund and Bët Bi. You can learn more why the former Virgin executive decided to sell part of his collection here or explore the feature on the Christie's website here.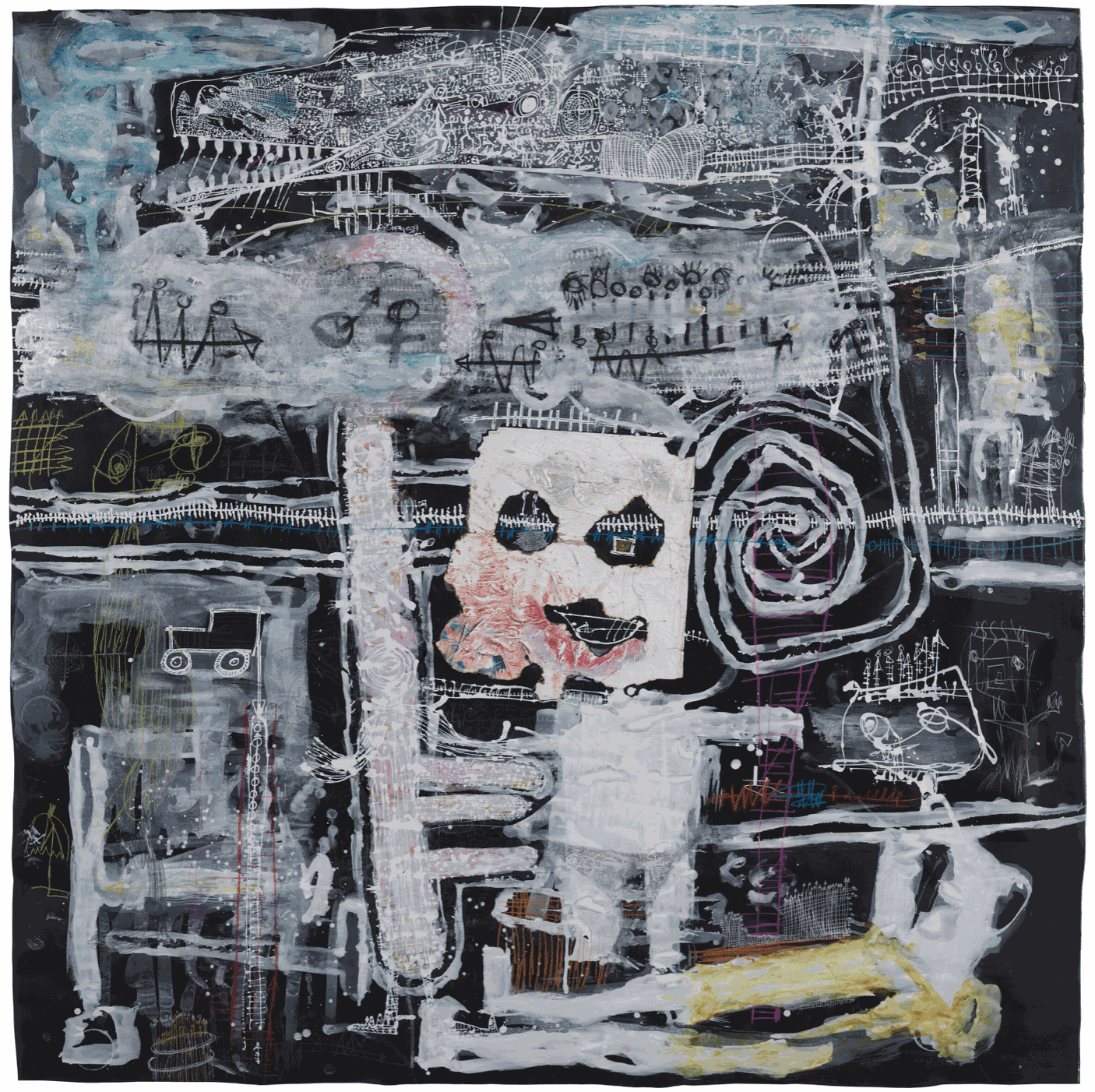 Thierry Oussou (b. 1988, Benin), "Trace VIII". Courtesy of Christie's.
At Duende Art Projects, we were delighted to discover that two artists we exhibited earlier this year during our group exhibition "Unsettled" are featured in the sale. Thierry Oussou is present with the 2015 work "Trace VIII". This work was created earlier in Oussou's artistic exploration of the medium of black paper. Typical for that period, the artist with a certain 'horror vacui' almost completely uses the surface. During "Unsettled", we exhibited 3 more recent works, which are less 'busy', leaving more room to observe the gestural in their creation and focus on the individual motifs. You can explore the available works here.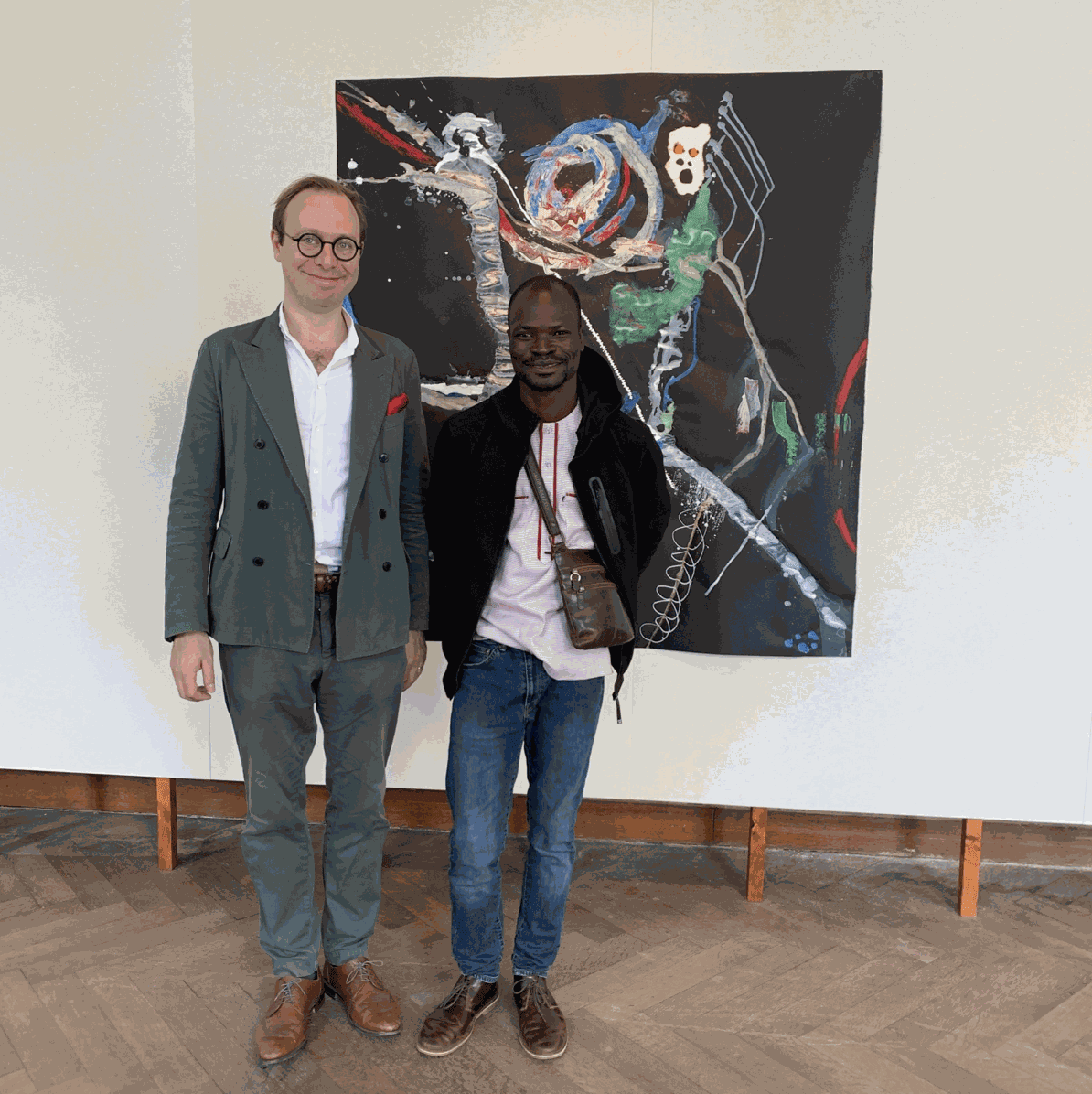 Thierry Oussou and Bruno Claessens at the opening of "Unsettled" at Duende Art Projects.
A second artist to be featured in the Sina Jina sale is Beatrice Wanjiku. Her first appearance at auction in London presents a study of the Savages series from 2017 - you can see it here. This beautiful layered work presents everything that made us fall in love with Wanjiku's work. Using the physical to talk about psychological states, in her art Wanjiku always strives to make visible the invisible realms of our existence, while exploring the human condition. We are very happy to see her featured in this beautiful auction. In case you would be interested, we do still have some works by the artist available; you can find them here.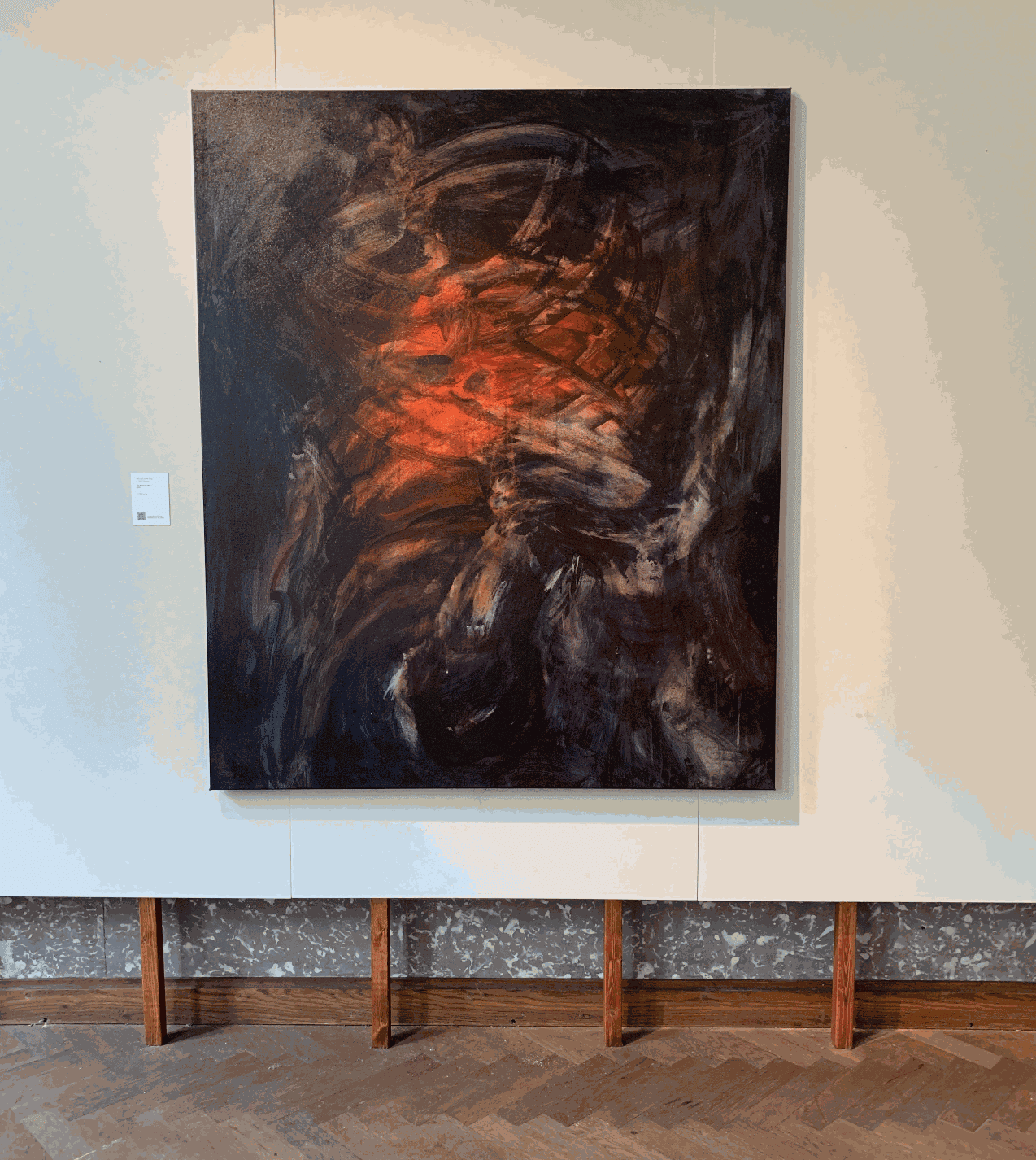 Beatrice Wanjiku (b. 1978, Kenya), "The sentiment of my flesh VI", 2022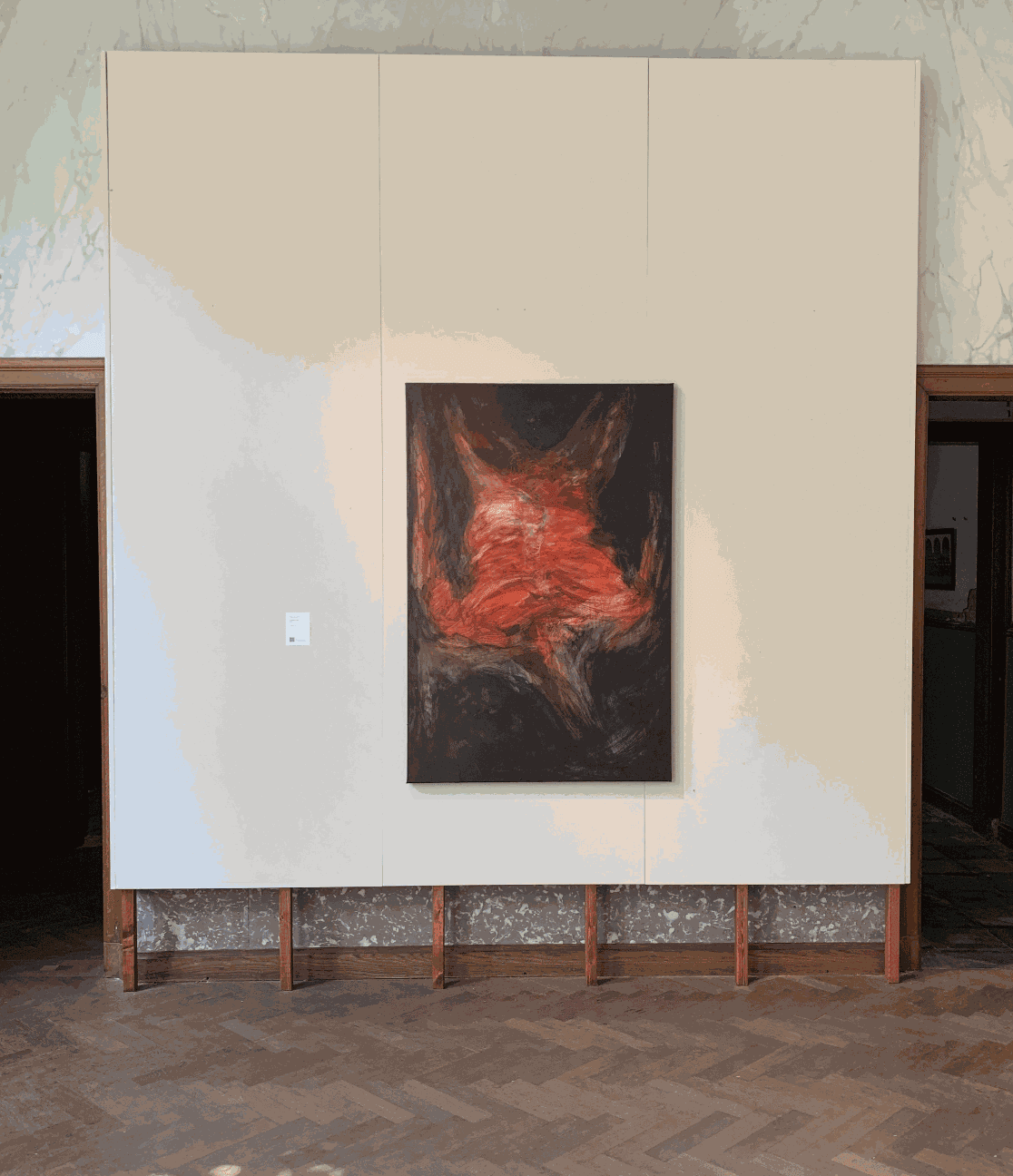 Beatrice Wanjiku (b. 1978, Kenya), "Resume your flesh and form XI", 2022
Ps: the last day of the viewing days is Thursday October 13th, which is also the preview day of the 1-54 Contemporary African Art Fair, which celebrates its 10th anniversary in London and hosts 50 exhibitors. With over 130 artists on view it is a must visit if you would find yourself in London this week. We'll be running around on Thursday and Friday, I hope to see you there!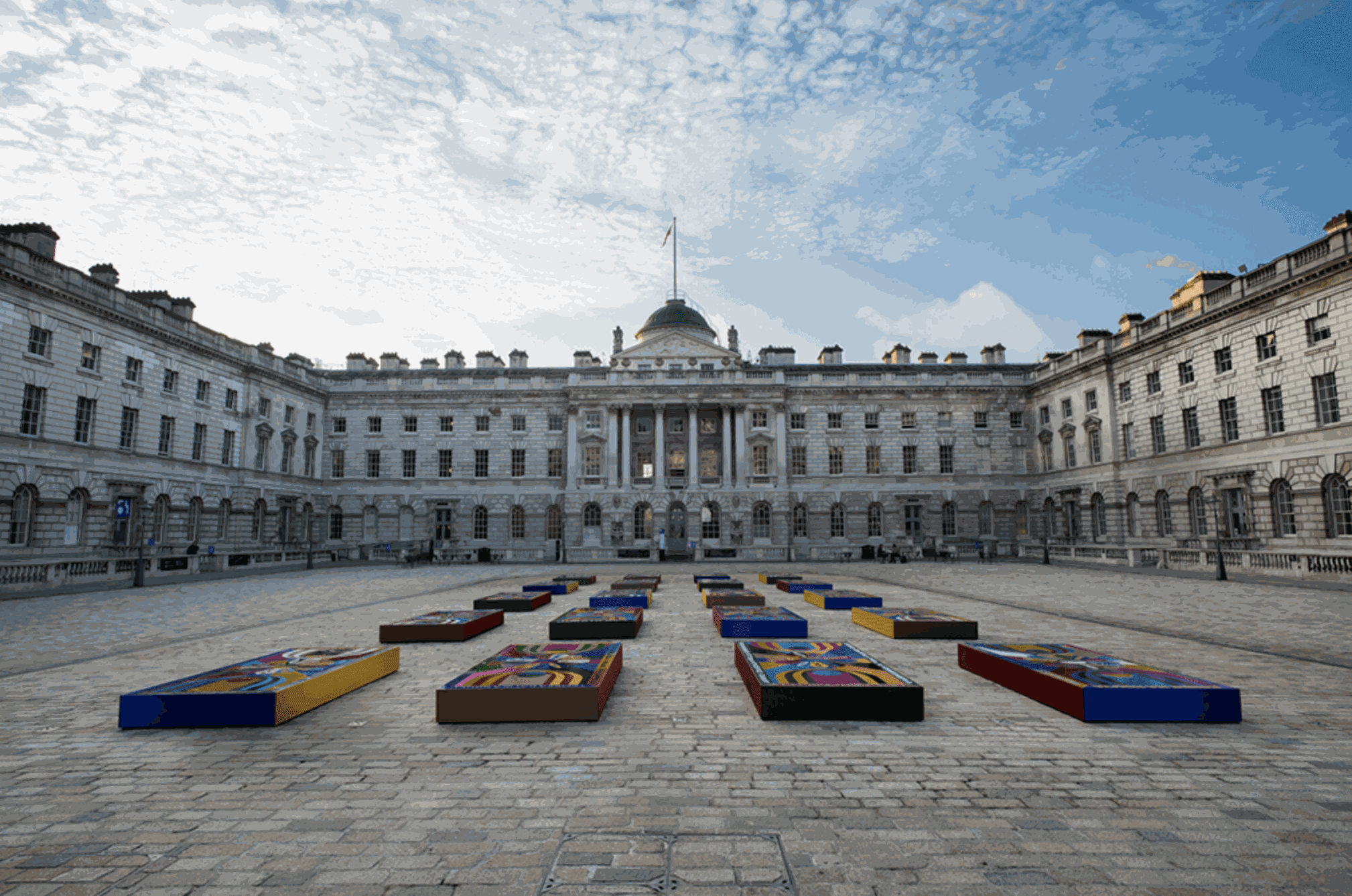 1-54 Contemporary African Art Fair at Somerset House in London.