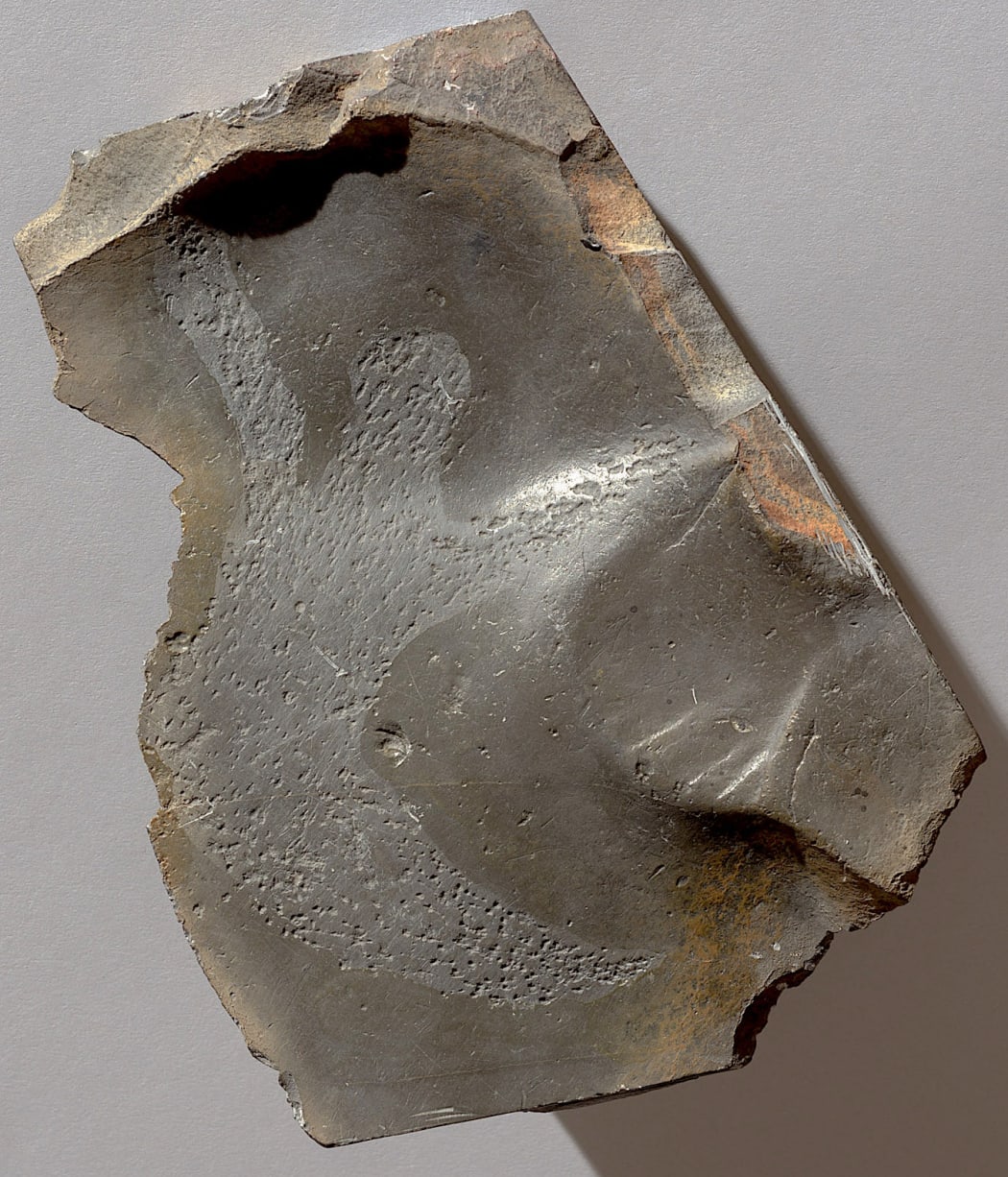 Another online museum database to bookmark and discover, is the one from the Weltmuseum (former Museum of Ethnology) in Vienna – the largest anthropological museum in Austria, which was already established in 1876. The museum's collections comprise more than 200,000 ethnographic objects, 100,000 photographs and 146,000 printed works from all over the world, including part of James Cook's collection of Polynesian and Northwest Coast art (purchased in 1806) and an important group of Benin bronzes from Nigeria. The intuitive online database is a work in progress and already includes 6646 records – you can explore them here.
Worth your attention is a group of early Liberian material collected by the museum's former director Etta Becker-Donner (1911-1975), or the 117 San rock engravings collected by the Czech explorer Emil Holub (1847-1902) in Olifantsfontein – such as the one illustrated above. There are many more treasures to be discovered, such as the below Luba bow stand collected by Alfred Sigl in 1896, or the killer Chokwe staff in the celebrated Moxico style, collected by Antoon Erwin Lux in 1875. It does not get much better than these…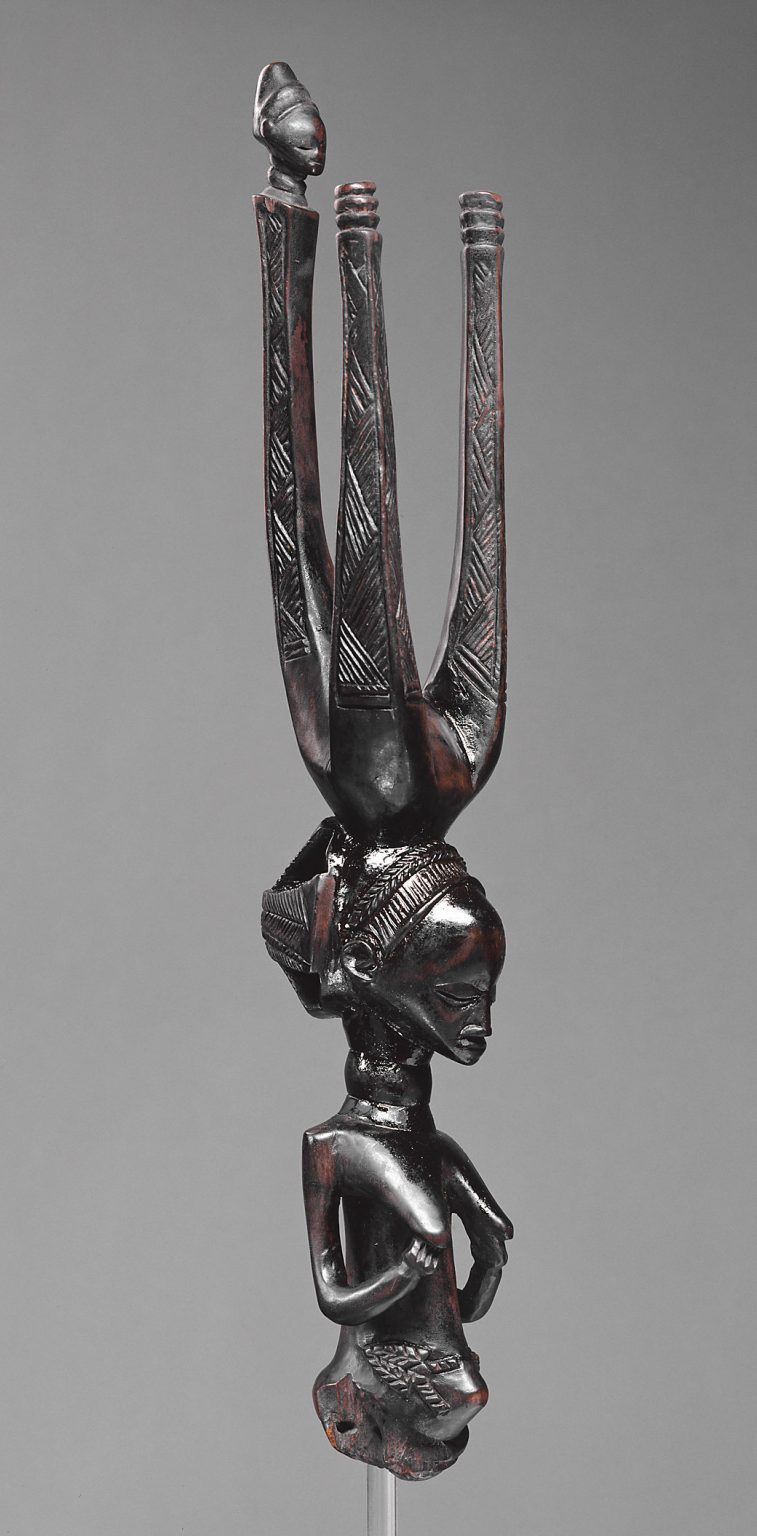 Luba bowstand, image courtesy of the Weltmuseum (inv. no. 56626, info).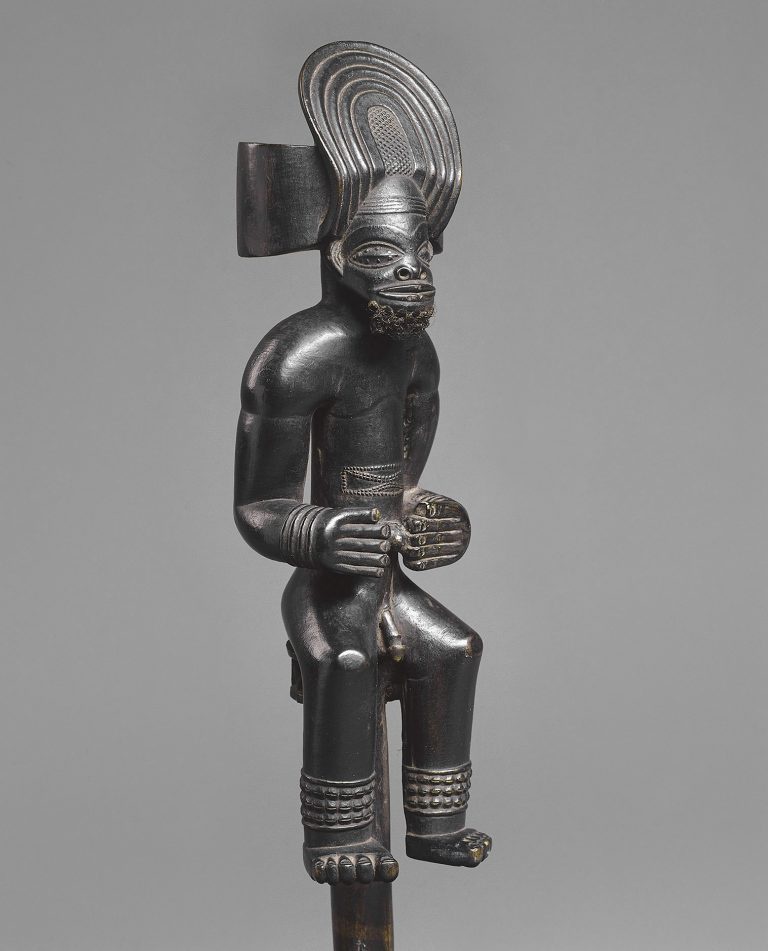 Chokwe staff, Angola. Image courtesy of the Weltmuseum. (inv. no. 132.130, info).